TENDED - Solo Exhibition at Somers Gallery, London, 28th March - 1st April 2023
Featured in FAD Magazine
https://fadmagazine.com/2023/03/29/pauls…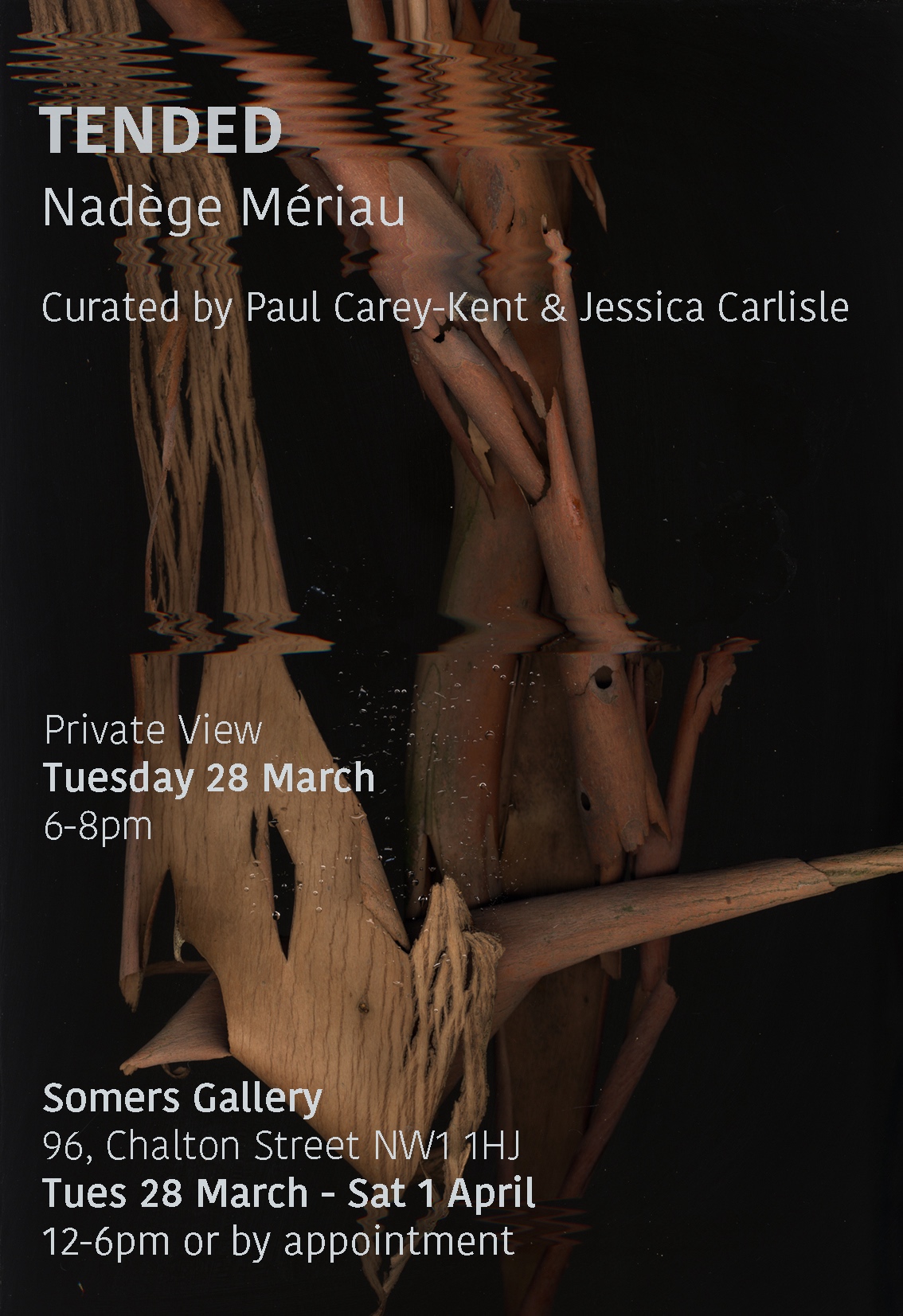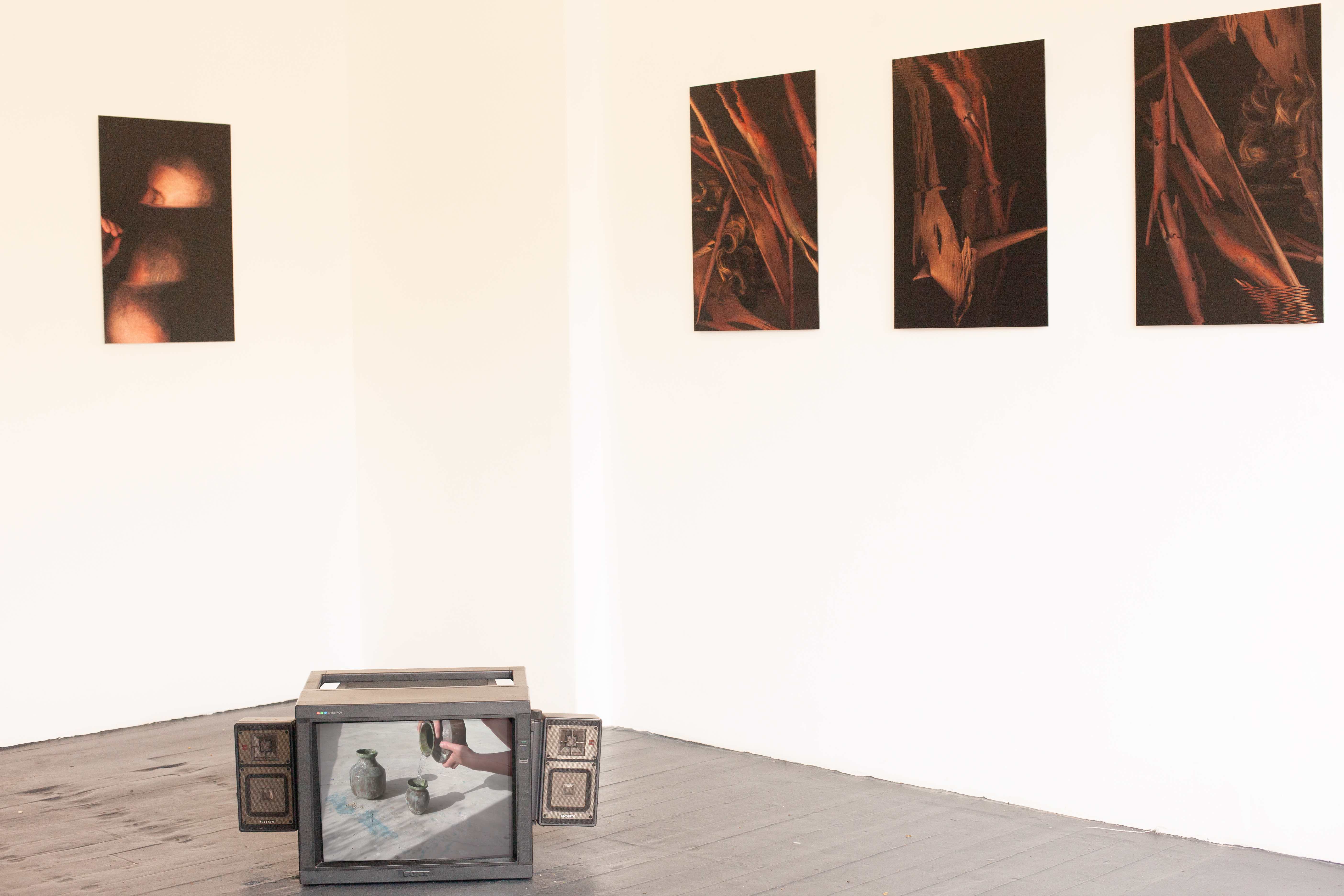 Installation picture at Somers Gallery, 2023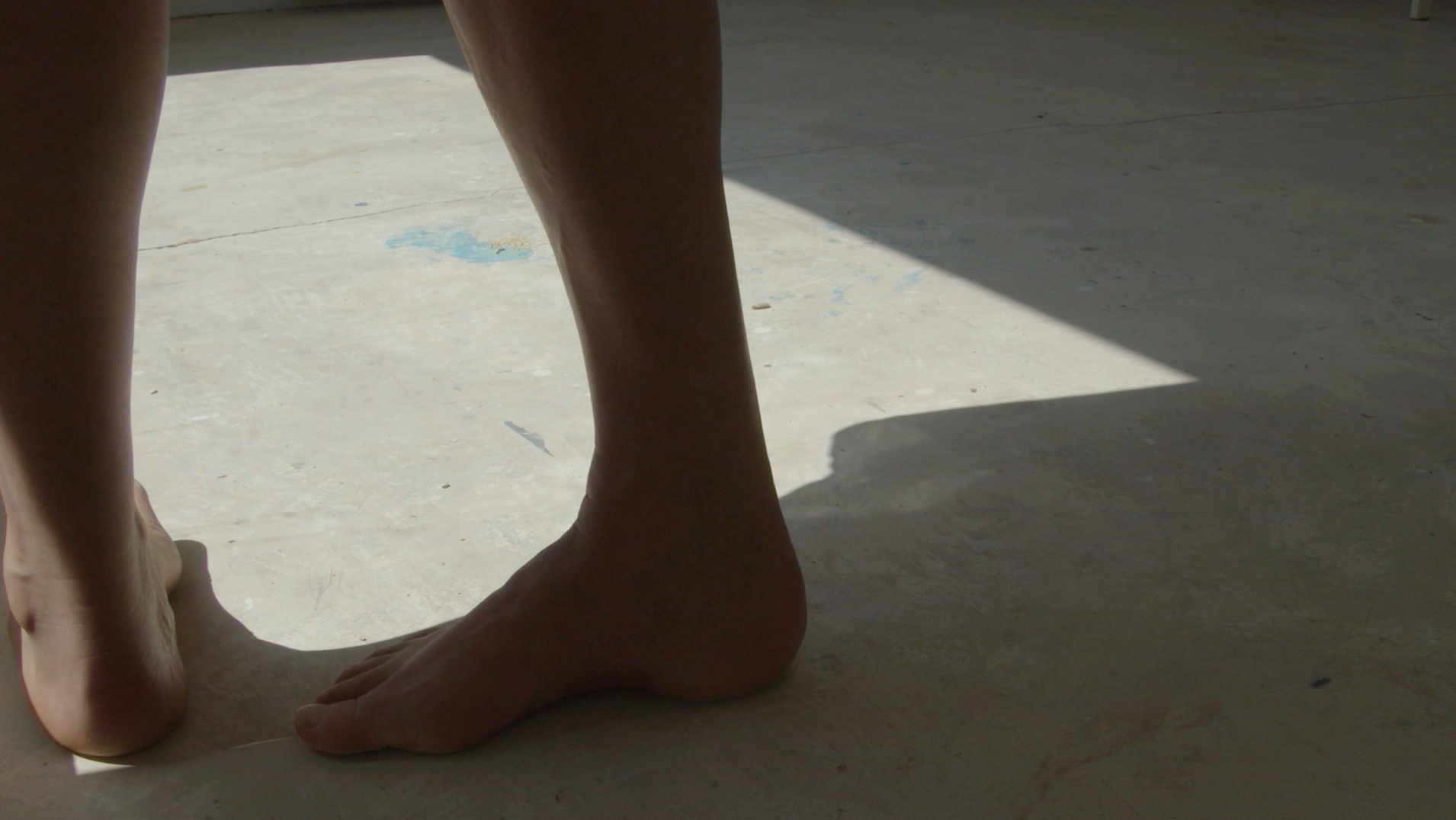 Still from Traced, HD Video, 6 mins 44 secs, 2022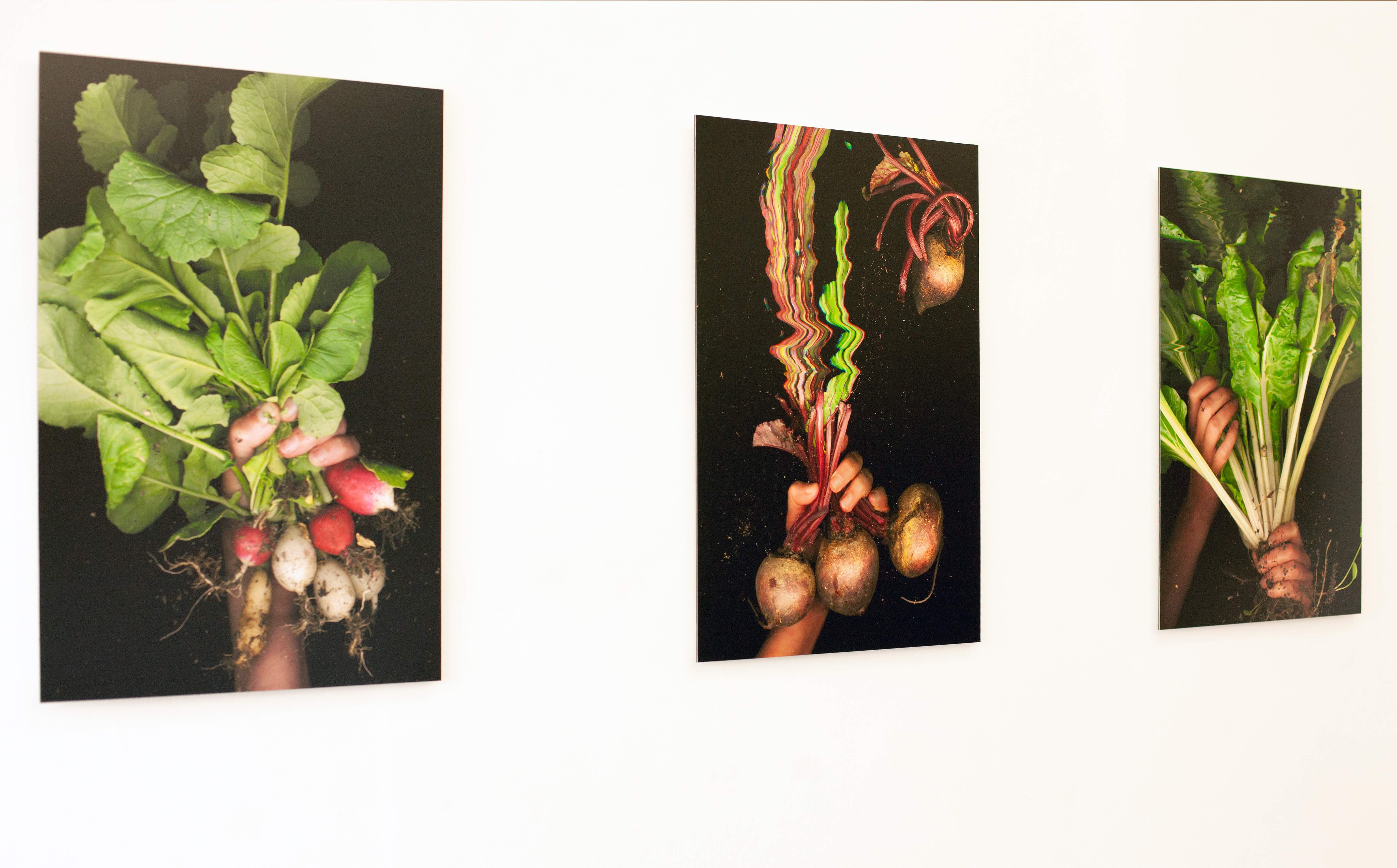 Installation picture at Somers Gallery, 2023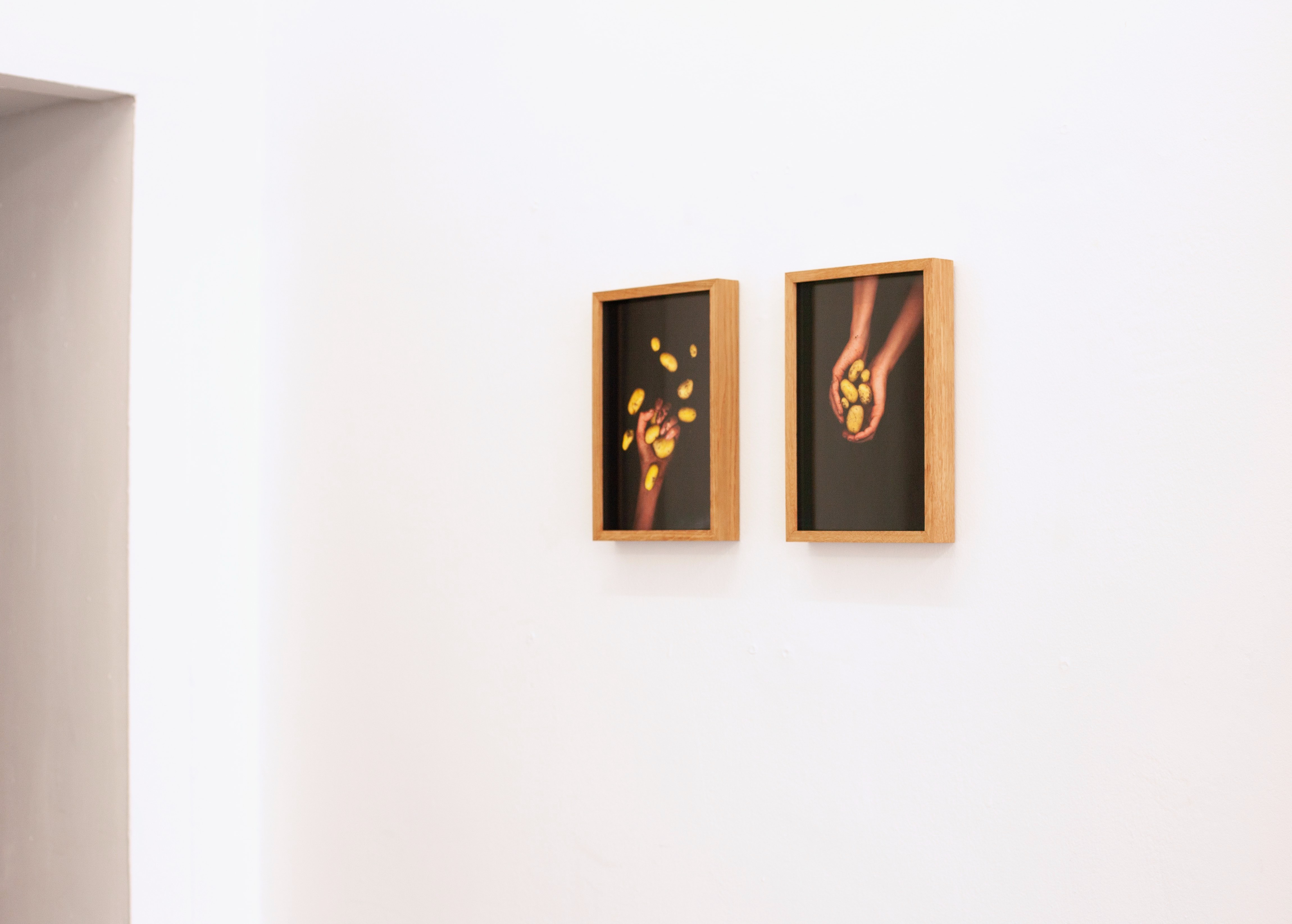 Installation picture at Somers Gallery, 2023
Video tour of Tended (with sound) at Somers Gallery, 2023
NADÈGE MÉRIAU: TENDED
Curated by Paul Carey-Kent and Jessica Carlisle
Private View
Tuesday 28 March 6-8pm
28 Mar - 1 April 2023
12-6pm or by appointment
Somers Gallery, 96 Chalton Street, London NW1 1HJ
In 'Tended', Nadège Mériau finds light and beauty in darkness and constraint through linked works emerging from the successive challenges of the Covid pandemic and her own cancer diagnosis. The healing qualities of plants are key to dealing with both imperilments as she grows, harvests, displays and eats them.
In the lockdown series 'Cropped', we see the artist's hands holding vegetables. Careful examination reveals that these are not photographs but scans, in the course of which Mériau has moved the vegetables to provoke analogue distortions which add a painterly touch while reading as digital glitches and also suggesting the presence of water. The frame of the scanner acts as the limit, cropping the crops. Mériau grew the food herself and consumed it twice – first through a bodily performance and then putting it into her body. 'Cropped' foregrounds caring, but there is also some earthy humour in how a phallic courgette is held, and an almost religious treatment of radishes or squashes as improbable icons.
The series 'Scanned' is also made with a flatbed scanner, but this time it relates directly to medical scans, of which Mériau had plenty during recent – successful – cancer treatment. 'There was something comforting', she says, 'in scanning my body in a different way'. By staying slightly ahead of the scanner's movement, she conjures an ethereal self along with such natural elements as seaweed and peelings of beech bark, the latter rhymed with clumps of hair she lost during chemotherapy. A different sort of care-driven beauty comes into focus.
Those series are the results of performances not seen directly, so it not surprising that their themes feed in to Mériau's filmed performances. 'Future Facing' is a playful yet unsettling precursor to 'Scanned': we see Mériau Photoshopping the anticipated side effects of chemotherapy as she braces herself for an experience she's termed 'un-selfing'. 'Traced' sees her treading a remarkably well-balanced, Zen-paced path around the edge of a square. That reminds us of the limits of the scanner's frame, evoking constriction and even imprisonment. Yet the square is made of light, countering the surrounding shadow. And 'Shared' has not just movement but sound, as Mériau makes music of a sort by pouring water between three differently-sized pots. She teases us with the possibility of a sequence as she measures out the liquid, an action which refers to sharing, exchange and family, but also suggests urination – back to that earthy humour – and the sort of ruefully futile repetition you might find in Samuel Beckett. There will also be participative Kinhin walks with artist, daily during the show's run – adding an extra dimension to the sense of sharing.
Finally, Mériau herself does not appear in 'From Times of Fearing Touch', but her unseen presence is evident in how she films 'blindly', her hands feeling their way along walls and underwater with a small camera. The title evokes the pandemic, and the work explores not only the sense of touch and our need for it, but also our sense of belonging: to and from one another, our environment and all that is beyond the human. Mériau says her inspiration was snails' tactile approach to exploration and communal encounters.
In tribute to that, Anna Frijstein will perform as a snail on 1 April.
Put the whole of 'Tended' together, and what's striking is how delicately Mériau keeps several related themes in play across apparently simple actions: that integrated richness generates a sense of optimism from what could have been plain adversity.
Paul Carey-Kent, March 2023
EVENTS
Daily Kinhin Walks (with Artist): 12.30pm
Artist in Conversation with Janine Catalano: Thursday 30 March 6.30pm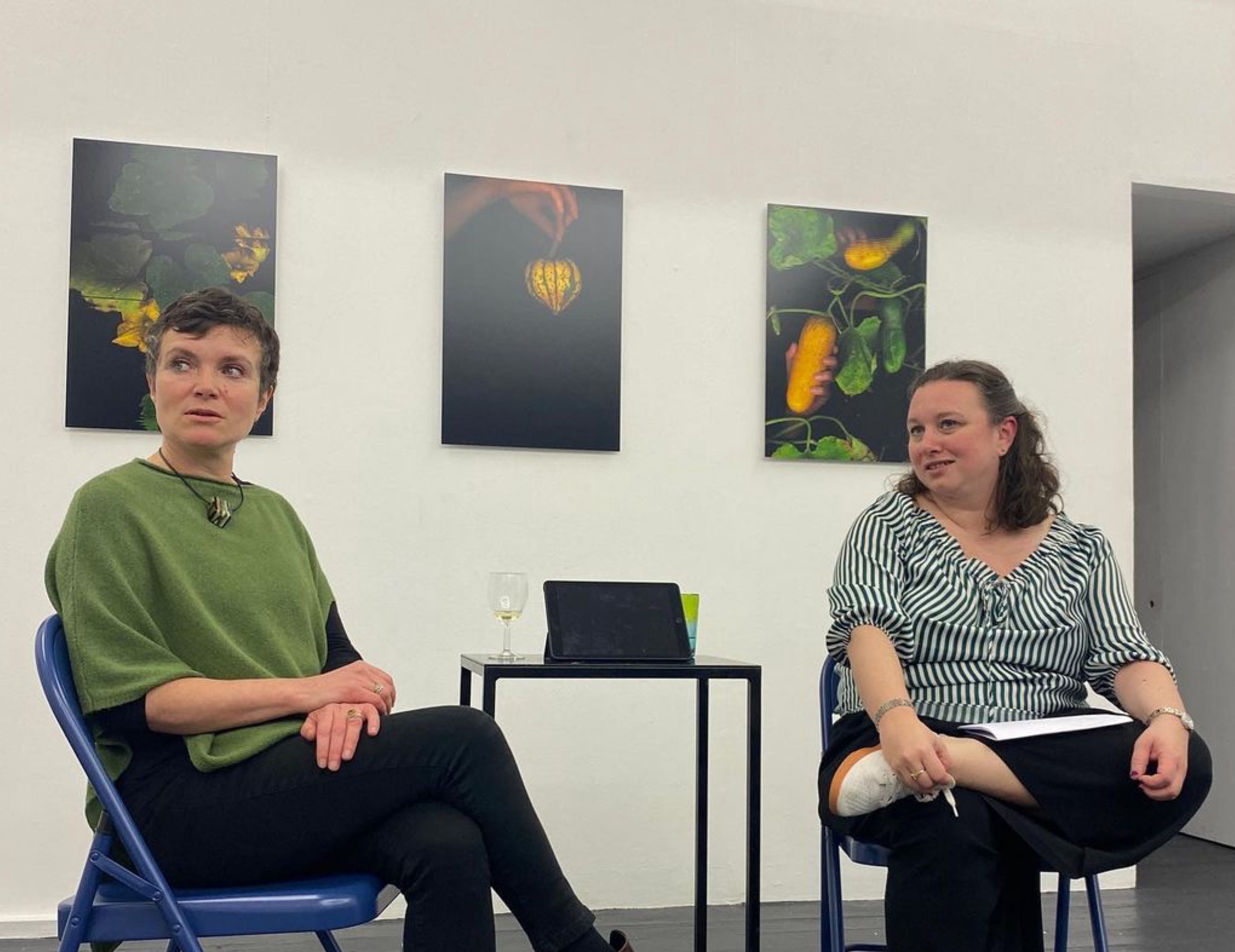 In conversation with art historian Janine Catalano
Performances by Anna Frijstein and Paul Carey-Kent: Saturday 1 April 4pm
Anna Frijstein performs Snail without a shell - Mortality Solutions, in response to TENDED, 2023
Paul Carey-Kent is a writer and curator. In addition to his weekly column in FAD art news and his monthly interviews for Artlyst, he writes freelance for Art Monthly, Seisma, STATE, Border Crossings and World of Interiors.
Jessica Carlisle is a contemporary art professional who has worked variously as gallery director, curator, project manager and artist agent. In 2014 she established a gallery programme presenting exhibitions first in Knightsbridge SW1 and thereafter at 4 Mandeville Place W1. She is currently Managing Director of Artistate, an organisation assisting artists and artist estates with legacy planning.
Janine Catalano is an art and food historian, with a particular focus on modern and contemporary art. She completed a Masters at the Courtauld and has since published on the relationship between food and art, featured in conversations at Tate and on BBC Radio 4, and taught and lectured at the Victoria & Albert Museum, the National Gallery, the Courtauld and beyond, alongside designing and delivering curated culinary events and leading gastronomic tours of London. She is currently Director of Strategic Partnerships & Alumni Relations at Sotheby's Institute of Art.
Anna Frijstein obtained her MA from the Royal College of Art in London in 2019 where she currently lives and works. Frijstein's practice involves performance, painting, drawing, collage, video, and sculptural installations executed in a playful manner. Beneath the playfulness lies a more unsettling layer of dark humour provoked by thoughts and feelings around socio-psychological and ecological issues.