Fire: Flashes to Ashes in British Art 1692-2019, RWA Bristol, 15 June 2019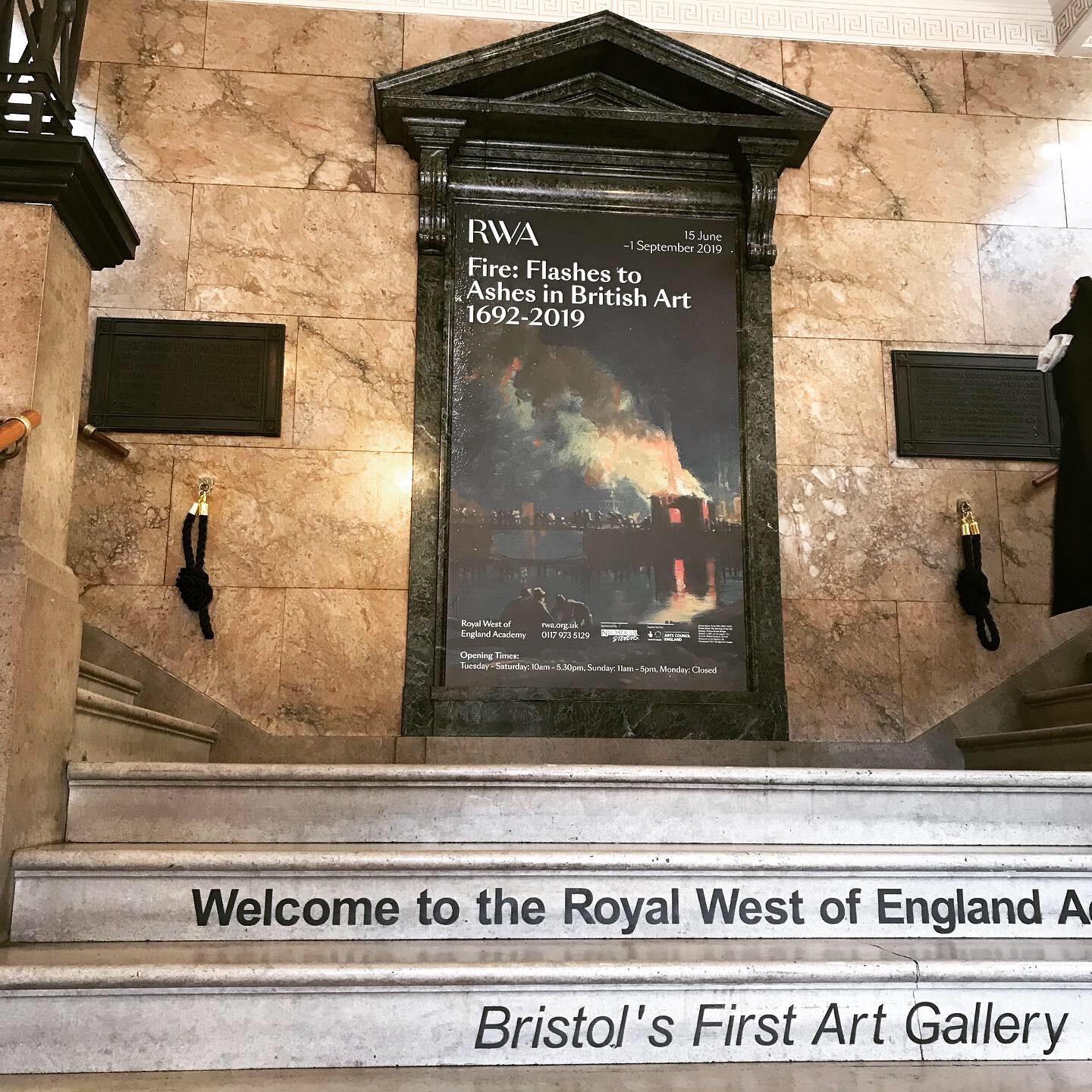 Fire:Flashes to Ashes in British Art exhibition, RWA Bristol
I will be showing two of my Au Centre de la Terre photographs in this major exhibition which traces the representation of Fire in British art across the last four centuries. Do pop along if you happen to be in Bristol!
Co-curated by artist Rachael Nee RWA, Professor Christiana Payne (Oxford Brookes University) and curator Gemma Brace (University of Bristol), it is the third in a series of exhibitions, following The Power of the Sea: Making Waves in British Art 1790-2014 (2014) and Air: Visualising the Invisible in British Art 1768-2017 (2017), bringing together a number of important historical, modern and contemporary artworks on the theme of fire, including work that incorporates fire in the process of making. It will examine how artists' approaches have changed over time, recording historical, religious, domestic or natural events as well as exploring fire as a material phenomenon informed by contemporary themes and issues, combining art and science.
Focusing mainly on British artists (or work produced in Britain), Fire aims to include significant artists such as J.M.W Turner, John Martin, William Blake, J.M Whistler, Cornelia Parker, Mark Wallinger and Tacita Dean, alongside established and emerging contemporary artists, including RWA Academicians, covering a broad range of thematic concerns in a variety of media; such as painting, drawing, sculpture, photography, moving image and installation.
https://www.artfund.org/whats-on/exhibit…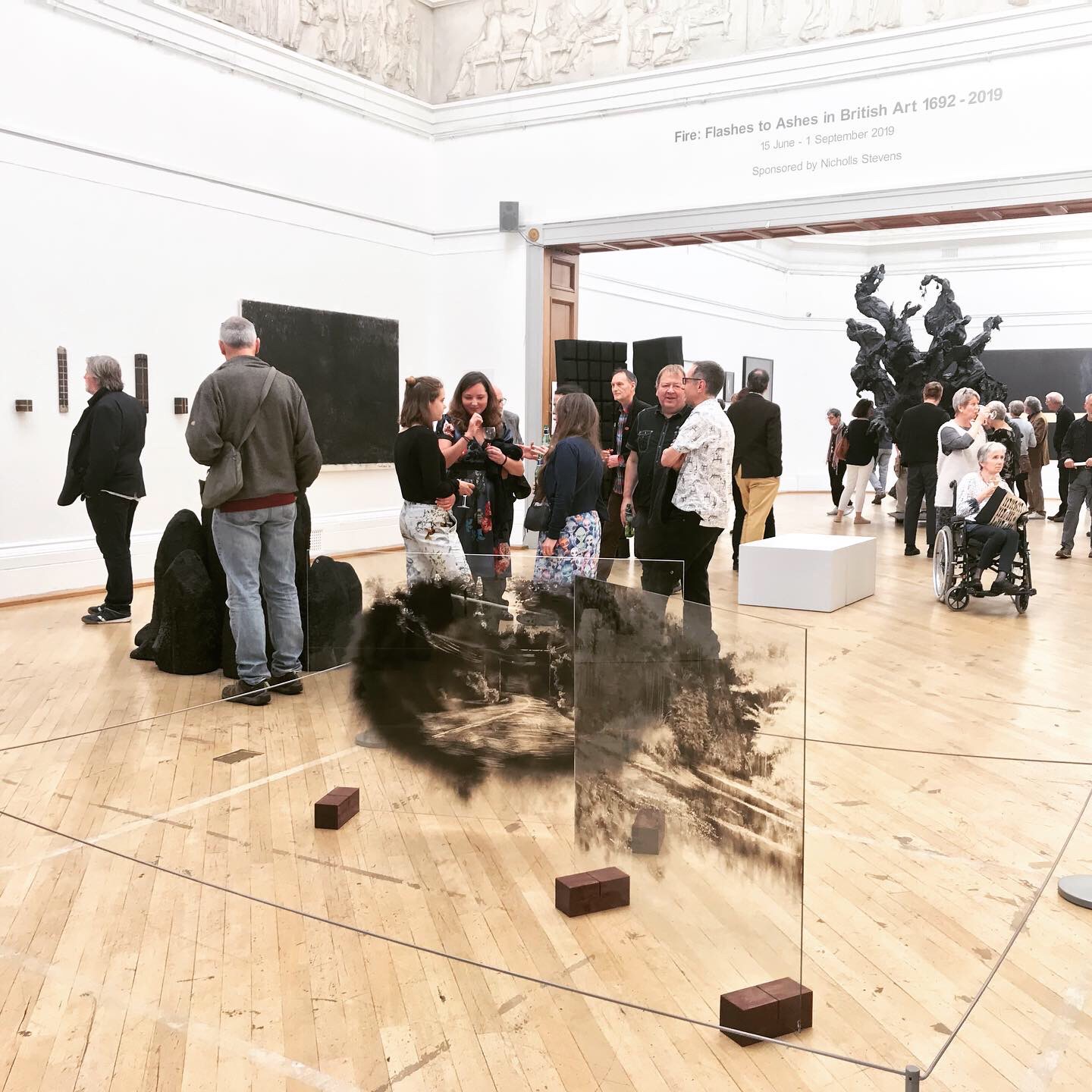 Fire:Flashes to Ashes in British Art exhibition Private View, RWA Bristol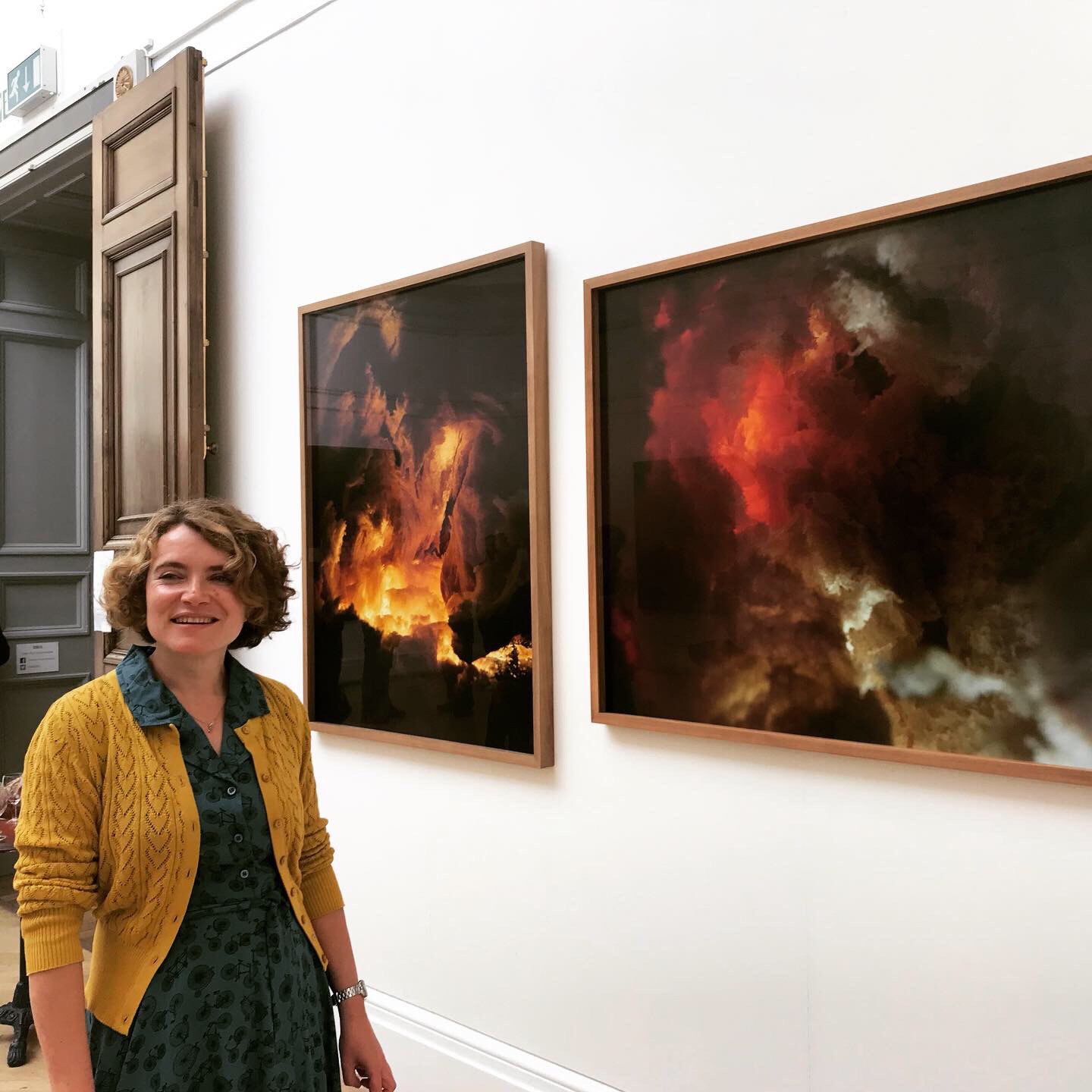 Au Centre de la Terre I & II, Private View, RWA Bristol (Photograph by Barry Cawston)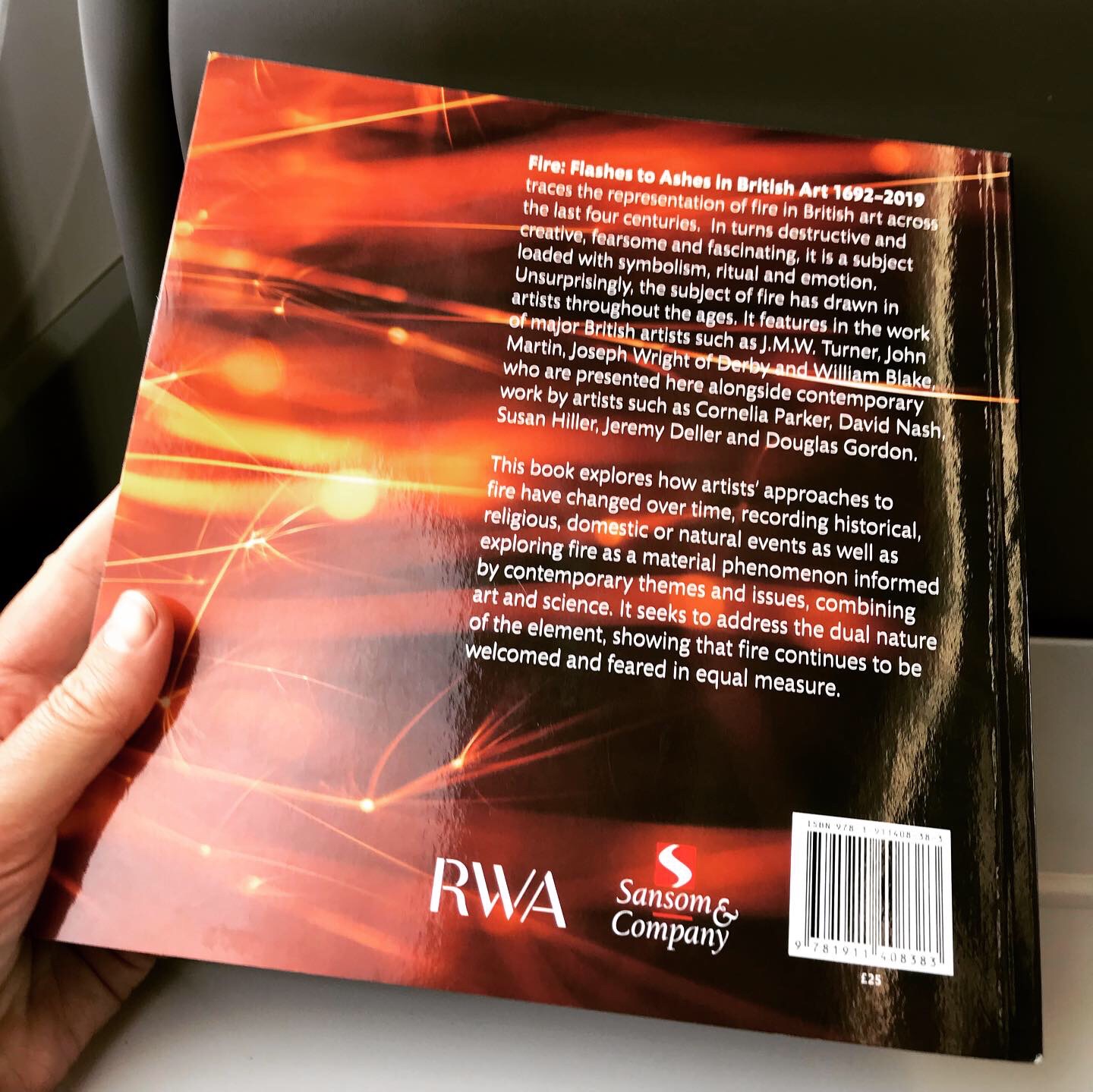 Fire: Flashes to Ashes in British Art 1692-2019 catalogue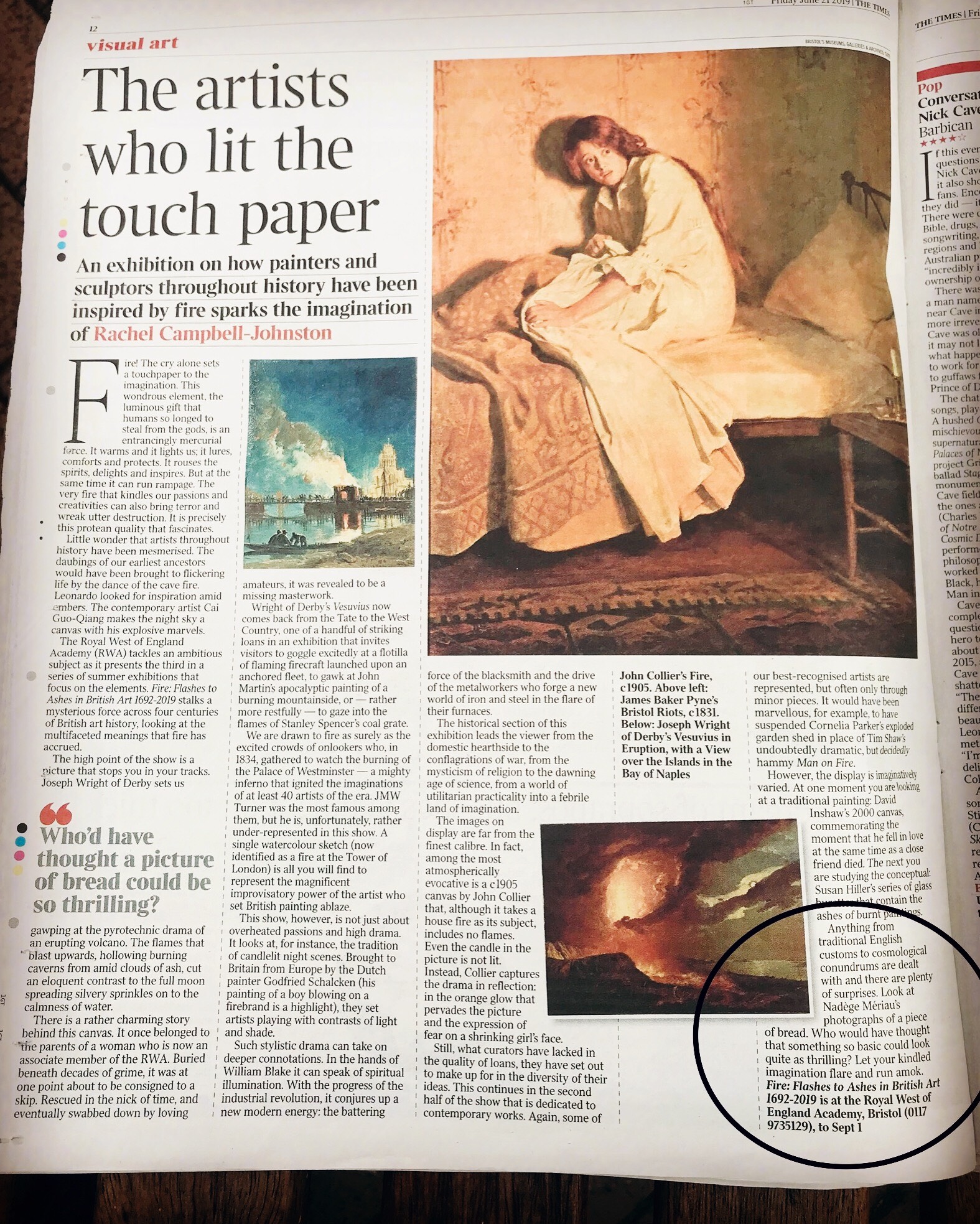 Article featuring Au Centre de la Terre II in the Times
https://www.thetimes.co.uk/article/the-a…